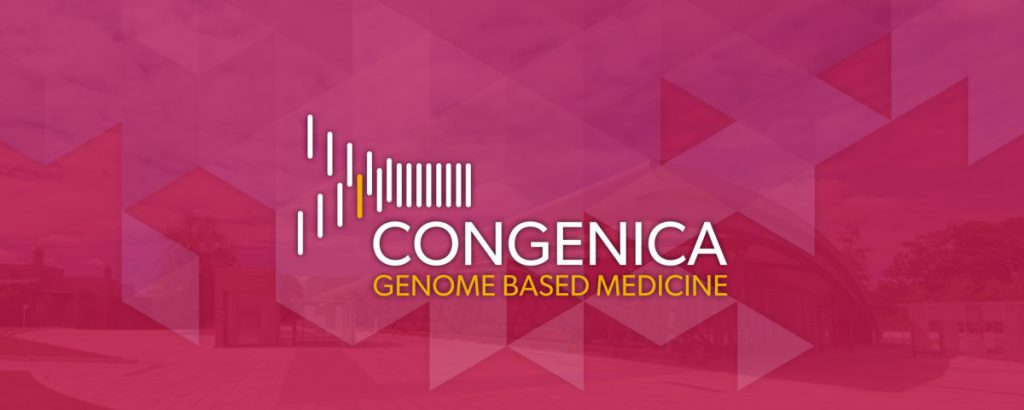 Cambridge based Congenica Ltd and the UK Northern Health Science Alliance announced today a strategic partnership to deliver more accurate diagnostic tools and improve outcomes for patients with genetic conditions.
The aim of the partnership is to accelerate the development of collaborations between Congenica Ltd, a clinical genome diagnostics and discovery company, and that of the leading universities and NHS hospital Trusts in the North of England. The first proof-of-principle agreement under the partnership has already been formed between Congenica Ltd and Central Manchester University Hospitals NHS Foundation Trust.
The overarching partnership will bring together clinical genetic expertise, molecular diagnostic testing and large-scale genome analytics to develop and implement the next generation sequencing based analysis pipelines, genome-wide interpretation and reporting tools for diagnostic testing. This unique system will be rolled out to a variety of different applications and available through service and licensing business models.
Congenica's genome analytics platform, which is scalable and capable of processing many thousands of samples per year, is central to the partners' ambitious plans. Congenica's genome analytics platform uses state-of-the-art statistical and computational methods, and has the flexibility to evolve with the rapidly changing next generation sequencing technology and clinical applications.
Under the agreement between Congenica and Central Manchester University Hospitals NHS Foundation Trust, the partners will create a reference laboratory. Based at the Manchester Centre for Genomic Medicine, the reference laboratory will undertake genome screening of patients and their unaffected relatives in order to generate a comprehensive genetic profile and clinical report to support diagnosis, the clinical decision making, treatment choice, and counselling. The partnership will concentrate efforts on developmental disorders, which account for approximately 30% of all genetic disease, but will then follow-on with programs in other therapeutic indications such as ophthalmological, cardiovascular and neurological disease.
"In 2001 the world witnessed the sequencing of the human genome, now in 2014 we are developing tools to help clinicians embed genomic medicine in the clinic. The partnership between Congenica and the Northern
Health Science Alliance will further help us understand the utility of genomic medicine and bring the technology one step closer to routine clinical practice", said Dr Hakim Yadi, Chief Executive of the Northern Health Science Alliance.
"Congenica is extremely pleased to enter into partnership with the NHSA and Central Manchester University Hospitals NHS Foundation Trust. The age of precision medicine is upon us and this is a great opportunity to bring together the wealth of clinical expertise and innovation at Manchester with our scalable genome analytics and clinical decision support tools", said Dr Tom Weaver, CEO of Congenica. "We strongly believe that partnering is the best way to facilitate rapid adoption of our technology and make a real impact on tackling genetic disease in the clinic."
Manchester Academic Health Science Centre partners, Central Manchester University Hospitals NHS Foundation Trust and The University of Manchester are renowned for their world-leading clinical and research expertise in genomic medicine. Together, they are founders of the Manchester Centre for Genomic Medicine (MCGM), an integrated academic and service department based at Central Manchester University Hospitals NHS Foundation Trust.
Professor Graeme Black, Strategic Director at the Manchester Centre for Genomic Medicine and Consultant in Genetics and Ophthalmology said: "Manchester was an early adopter of Next Generation Sequencing, and we provide clinical and diagnostic services for inherited disorders to a population of over six million individuals. We bring a wealth of diagnostic and clinical expertise in the diagnosis and management of rare diseases."