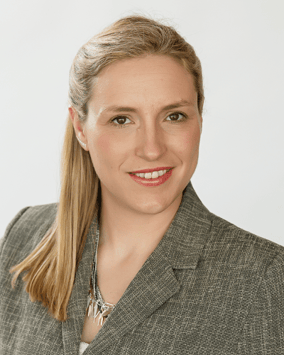 Congenica is proud to announce that their Chief Financial Officer, Laura Taylor, ACA, has been recognised as one of the top 50 female leaders in the UK life science sector for the second year running in BioBeat's annual 50 Movers and Shakers in BioBusiness report.
Laura joined Congenica in 2015 and has played a key role in shaping the strategic direction of the vibrant Sanger Institute spin-out and in promoting its ongoing success. Building upon a successful early career at Deloitte, Laura went on to hold senior finance roles at printhead manufacturer Xaar plc and protein research tool supplier Abcam plc, where she would go on to lead their investor relations activities.
Laura's passion lies in supporting businesses through periods of rapid growth and innovation by streamlining systems and processes to maintain optimal operational efficiency.
She said: "This recognition comes at the end of a great year for Congenica. We secured over $10m in series B funding, a significant financial milestone for the company and have made progress in new global markets with strategic appointments in the US and China. I'm honoured to be contributing to Congenica's success in revolutionizing personalized patient care in the field of inherited disease."
The BioBeat awards were founded by Miranda Weston-Smith, alongside Cambridge Judge Business School Entrepreneurship Centre, to recognise leading women in biotech. It provides a platform for biotech entrepreneurs and leaders to collaborate and innovate.
"The BioBeat Awards are highlighting a new wave of bio entrepreneurship in these turbulent times. The strong message is that thoughtful business strategies combined with superlative science will build sustainable companies to bring better health to people around the world. Collaboration, open innovation as a mindset rather than a focus on IP and pioneering new business models are all part of this toolkit", said Miranda Weston-Smith.