Cambridge, United Kingdom – 28th February, 2020 – Congenica, the digital health company enabling genomic medicine, has teamed up with The Bumblebee Children's Charity and Rare Science to bring one-of-a-kind RARE Bear teddy bears to one-of-a-kind children living with rare diseases across the UK, in support of this year's International Rare Disease Day on 29th February 2020.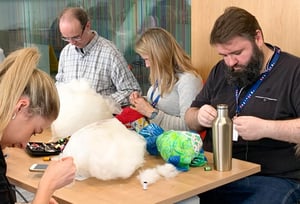 Sadly, 30% of all children suffering from a rare disease will die before reaching their 5th birthday, having never received a diagnosis. The RARE Bear programme, created by Rare Science, aims to bring hope and build global patient communities to accelerate diagnosis, seed new therapeutic research and develop partnerships with other genetic driven organisations.
It typically takes on average 5.6 years for children in the UK with a rare disease to receive a diagnosis, with them seeing four different clinicians, four different specialists and receiving 2-3 misdiagnoses along the way. Pioneering new technologies like Congenica are helping to reduce this odyssey to as little as 5-days under the care of a single clinician.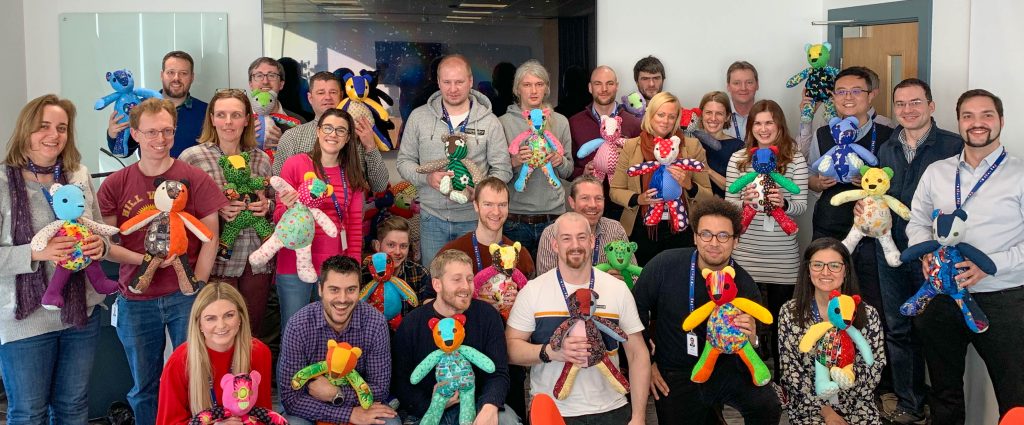 "RARE Science is grateful to partner with the like-minded Congenica team, committed to accelerating accurate rare disease diagnoses and supporting communities for families with rare disease," says Dr Christina Waters, CEO and Founder of RARE Science. "The Congenica team stuffed and hand-stitched more than 60 unique RARE Bears and we are excited to send them home to the special one-of-a-kind Bumblebee kids."
With 70-80% of rare diseases having a genetic cause, recent advances in DNA sequencing and analysis are offering a ray of hope, but because rare diseases are so complex, discovering the underlying cause can be incredibly challenging.
The Rare Science platform through building world-wide patient communities, can begin to reveal the underlying causes by capturing what is similar and different across the individuals of similar diseases, creating a foundation of knowledge for clinicians and researchers to improve diagnosis and therapeutic development.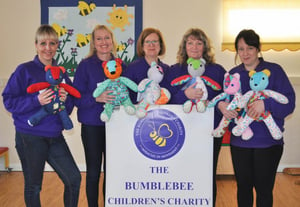 Children suffering with a rare disease in the UK are comparatively well supported by the NHS and specialist charities such as The Bumblebee Children's Charity that work together with families to support babies and young children with physical difficulties with fun-filled sensory learning programmes.
"Having a rare disease can be very isolating, and these unique bears for our unique children will increase their self-esteem and help them to understand that they are not alone and part of wider communities," says Alison Stonham of the Bumblebee Children's Charity.
Dr Charles Steward is the Patient Advocacy and Engagement Lead at Congenica and has a very personal connection to the rare disease initiative: both of his young children have Cerebral Palsy and have suffered from seizures caused by rare diseases.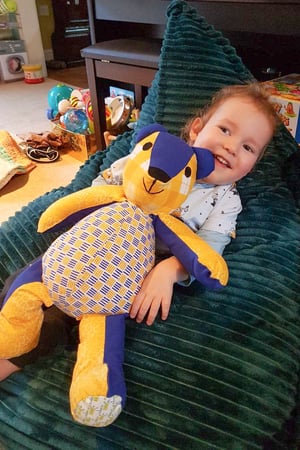 "I have two gorgeous children, who are
very cheeky and have great personalities, but they both suffer from a rare disease that we don't know the genetic cause for yet," says Dr Steward.
"To work for a company that has
supported the 100k Genomes Project and will be supporting the NHS' Genomics'
Medicine Service means my work is more than just a job, it's a calling. These programmes don't just provide scientific data, they provide hope that there will be better outcomes for those that are afflicted with life-changing or life-limiting conditions."
"The RARE Bears stand for hope, community and a chance that we can create better outcomes for people," says Dr Steward. "And that aligns exactly with what we are striving for day-in, day-out at Congenica by decoding genomic data to enable healthcare services to provide life-changing answers to patients and their families."