Automated variant classification workflows maintain quality standards, support standardisation and reduce turn-around times in a rare disease laboratory

Helen Savage, Lead Clinical Scientist, Product Innovation, at Congenica, presented a poster at Rady's Frontiers in Pediatric Genomic Medicine that highlights the case for automating standardized analysis of cases.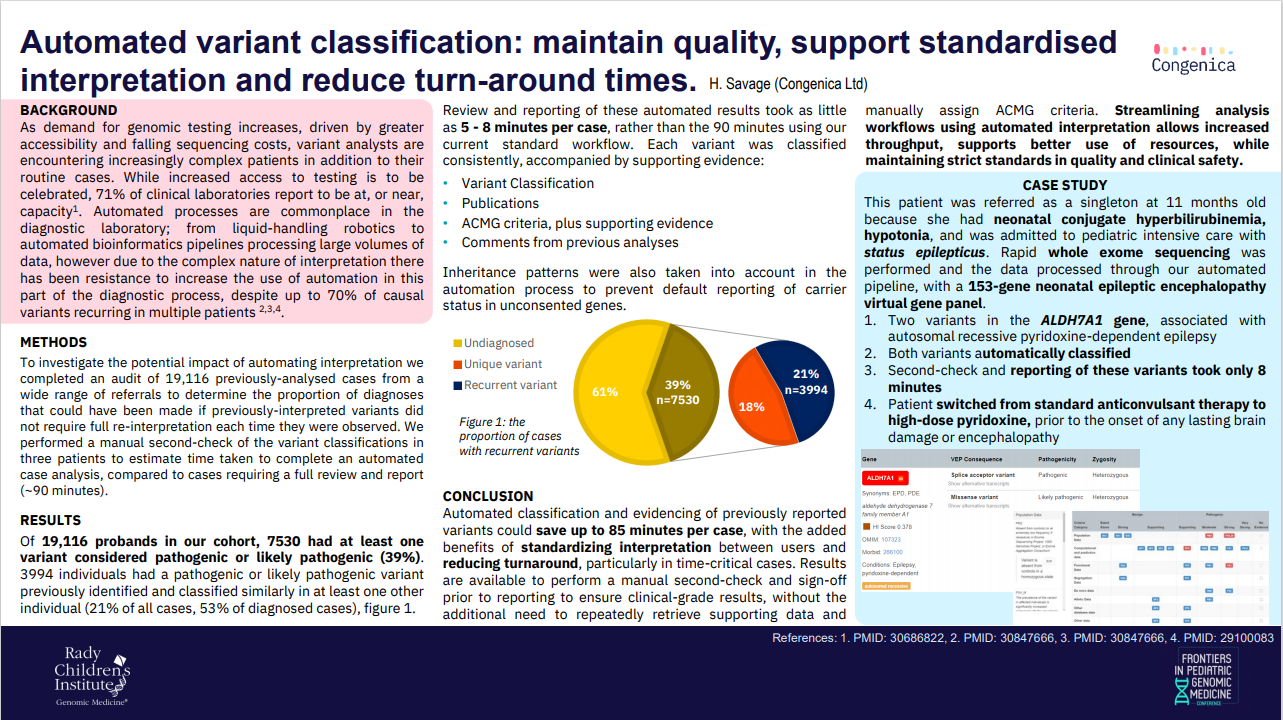 As demand for genomic testing increases, driven by greater accessibility and falling sequencing costs, variant analysts are encountering increasingly complex patients in addition to their routine cases. While increased access to testing is to be celebrated, 71% of clinical laboratories report to be at, or near, capacity.
Automated processes are commonplace in the diagnostic laboratory; from liquid-handling robotics to automated bioinformatics pipelines processing large volumes of data. However, due to the complex nature of interpretation there has been resistance to increase the use of automation in this part of the diagnostic process, despite up to 70% of causal variants recurring in multiple patients.
As unsupported manual interpretation is not a scalable solution, Helen asks, 'Is it time to embrace automation of pre-classified variants, to provide the genomics workforce with more time to diagnose the most complex cases, so that no patient is left behind?'
For more information about Congenica clinical decision support software for rapid and reliable interpretation of complex genomic data visit www.congenica.com/platform