Congenica has been selected as a finalist for the prestigious Horizon Prize, powered by MIT Solve. The prize which seeks technology-based solutions that use data to help rare disease patients get the right care faster and more accurately, received more than 50 entries from around the globe. A team from Congenica is one of the five nominated for the final round of judging, taking place on 20th September.
Congenica's platform has been used globally to analyse and interpret next-generation sequencing data, significantly reducing the diagnostic odyssey for patients affected by rare diseases. The nominated entry entitled 'Removing barriers to rare disease diagnostic testing for minority groups', centres on deploying Congenica's scalable end-to-end software to candidate institutes recommended by our Patient Advocacy and Engagement Advisory Board and the International Rare Disease Research Consortium (IRDiRC) for free processing of samples from 10,000 rare disease patients from ethnic minority groups. The individuals will benefit from access to genetic testing through trained local experts that may resolve their diagnostic odyssey.
The newly collected data will also play a key role in identifying any ancestry bias in our A.I. engine and generating explanatory DNA variant lists that minimize the bias towards underrepresented populations, creating a virtuous data system that can increase the diagnostic rate across ethnic minorities and mitigate the injustice in healthcare access for disadvantaged groups. A description of Congenica's full submitted solution is available on the MIT Solve website.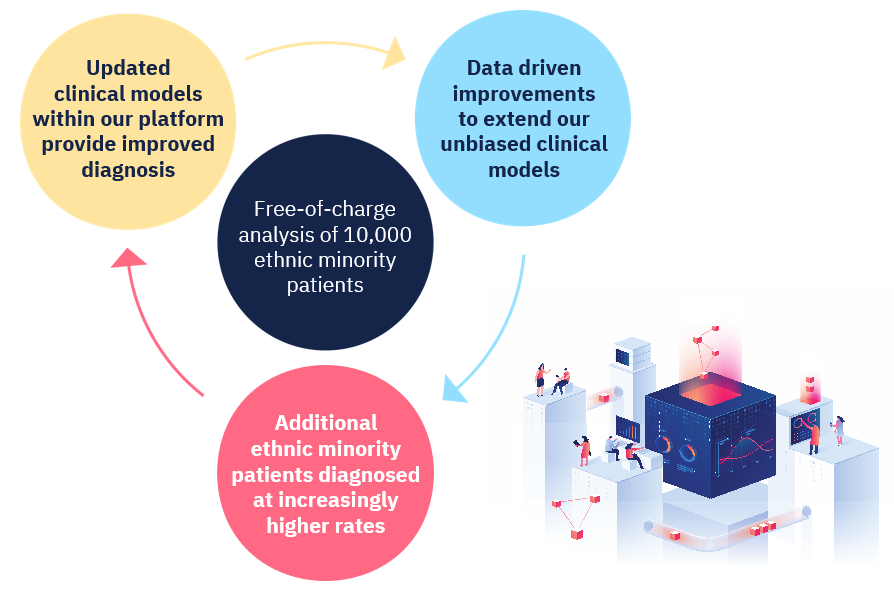 Sandro Morganella, Head of Artificial Intelligence at Congenica said: "Rare disease is recognized globally as a public-health priority due to the difficulty of navigating through the diagnostic odyssey which can be lengthy and costly for many patients, though for many underrepresented minority individuals, this odyssey is either more arduous or never initiated. If properly supported, we can provide a free-of-charge diagnostic solution for thousands of people from disadvantaged groups affected by rare conditions. We have a truly innovative solution, supported by a fantastic team working hard to really make a difference to patients around the globe and we're delighted to be recognized by MIT Solve in this way."
The Horizon Prize Pitch Session will be part of the Concordia Annual Summit in New York City on Monday, September 20th from 12:30-2:30pm EDT.