Company's software helps health professionals diagnose rare disease patients faster

Congenica, the digital health company enabling rapid and accurate analysis of complex genomic data to transform people's lives, notes that the UK's Department of Health and Social Care has published its UK Rare Disease Framework, setting out the key priorities for the rare disease community.
Congenica will play a major role in helping to achieve the Framework's Priority 1: Helping patients get a final diagnosis faster, through the Company's role as the single provider of rapid genomic analysis and interpretation of rare disease cases within the UK Genomic Medicine Service. As highlighted in the Framework for patients living with a rare disease, getting the right diagnosis quickly is vital to ensure the appropriate treatment and management of their condition.
Congenica's digital technology enables the rapid analysis and interpretation of complex genomic data on a massive scale, performing multiple analyses on a patient's DNA once it has been sampled and sequenced. The technology interprets the vast amounts of data to provide actionable information that can help clinicians to make quicker diagnoses and treatment choices, guided by genomic evidence. Using its ground-breaking technology Congenica aims to reduce the diagnostic odyssey for rare disease patients by making genomic analysis routine and accessible.
In line with the Company's dedication to helping rare disease patients get life-changing answers, Congenica recently joined the International Rare Disease Research Consortium (IRDiRC) Assembly and Committee to support the consortium's vision to enable all people living with a rare disease to receive an accurate diagnosis, care, and available therapy within one year of coming to medical attention. Congenica also recently announced that it has launched a Patient Advocacy and Engagement Advisory Board to keep the patient voice at the heart of the business.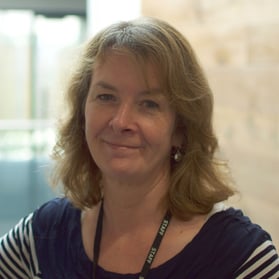 Andrea Haworth, FRCPath, Lead Clinical Scientist for Rare Disease, Congenica, said: "The UK Rare Disease Framework has identified fast and accurate diagnosis as key to improving the lives of patients with rare diseases. Not having answers to questions can be a source of great anxiety for patients and their families. A swift diagnosis enables them to access the support they need to make informed choices about their future, sooner. We very much support this framework, which also aligns with the IRDiRC vision, and we look forward to contributing to this important initiative to provide patients with life-changing answers in a shorter amount of time."
About Congenica
Congenica is a digital health company enabling the rapid analysis and interpretation of genomic data, empowering researchers to provide life-changing answers that improve wellbeing and disease management.
Congenica's world-leading software enables rapid genomic data analysis at scale, performing 20x faster than industry averages and providing a 30% higher analytical yield, reducing genomic interpretation costs by up to 95%.
Born out of pioneering research from the Wellcome Sanger Institute and the NHS, Congenica has a global footprint supporting leading international laboratories, academic medical centres and biopharmaceutical companies and is the exclusive Clinical Decision Support partner for the NHS Genomic Medicine Service.
Contact details for editorial enquiries:
Consilium Strategic Communications
Chris Gardner, Angela Gray, David Daley
Email: Congenica@consilium-comms.com
Tel: +44 (0)20 3709 5700