The UK Government has announced a major new whole genome sequencing project designed to help scientists uncover why people respond differently to COVID-19.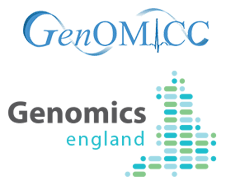 The study will be led by Genomics England and take place across the UK National Health Service (NHS). The project will sequence the genomes of up to 20,000 people currently or previously in an intensive care unit with coronavirus, as well as 15,000 individuals who have mild or moderate symptoms in order to understand how a person's genetic make-up influences their susceptibility to this infection.
"As the Clinical Decision Support partner for Genomics England, Congenica are really excited to see this major initiative moving forward. We are developing a genomics clinical decision support platform focused on genes thought to be involved in determining the individual responses to infection by SARS-CoV-2. We anticipate this clinical platform being invaluable in projects like the one just announced," said Dr Nick Lench, CSO of Congenica.
The project is backed by £28 million from Genomics England, UK Research and Innovation, the Department of Health and Social Care and the National Institute for Health Research.
"As each day passes we are learning more about this virus, and understanding how genetic makeup may influence how people react to it is a critical piece of the jigsaw. This is a ground-breaking and far-reaching study which will harness the UK's world-leading genomics science to improve treatments and ultimately save lives across the world," said Matt Hancock, Health and Social Care Secretary.
To support this effort, Congenica is leveraging its existing scalable and proven platform capabilities to deliver a COVID-19 application that will allow for health data i.e. symptoms, viral antigen status, viral load, antibody (IgM/IgG) status, and viral genome (strain) characterization and analysis. The aim is to support healthcare professionals, clinical academics, and pharmaceutical businesses improve clinical outcomes, develop treatments/therapies and responses.
"At Genomics England, we are extremely proud to be working with the NHS and other partners in the fight against COVID-19, to understand why people respond differently to this infection," said Chris Wigley, CEO of Genomics England.

"Our goal with this study is to help the national response to this terrible pandemic, using the experience we have gained through the 100,000 Genomes Project, and leveraging our ongoing work in genomic research and healthcare. As with all ground-breaking science, we don't know what the answer is yet – but we are convening the finest minds in academia and industry to try to find out."
Congenica is currently recruiting beta sites to work in partnership with, to ensure high value-add features are prioritized and realized as part of an iterative and phased approach.
Download our case study to learn more about how Congenica supported Genomics England to successfully deliver the 100,000 Genomes Project and was selected as the exclusive Clinical Decision Support partner for Genomics England and the NHS Genomic Medicine Service.