Cambridge, 13th February 2023 - Co-founder and Scientific Director at Congenica, Professor Matt Hurles, has today been appointed as Director of The Wellcome Trust Sanger Institute.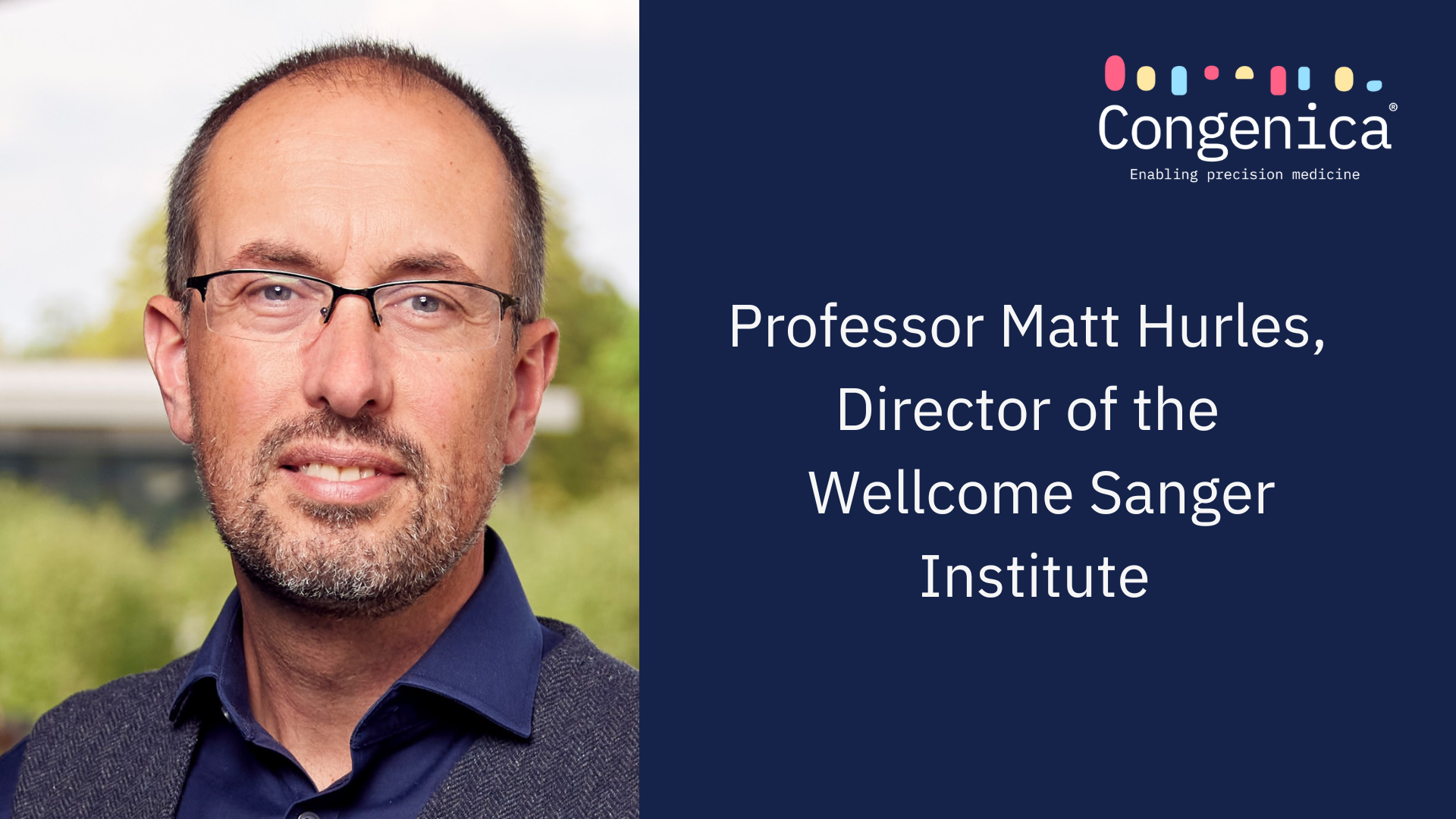 Alongside his involvement with Congenica, Matt has been Head of the Human Genetics Programme at the Sanger Institute since 2017. His work focuses on deciphering the genetic causes of severe developmental disorders and understanding how DNA mutates through the generations. He was elected as Fellow of the UK Academy of Medical Sciences in 2017 and Fellow of the Royal Society in 2019.

Matt will formally take up his new post as Director in May, after a handover period with current Director, Professor Sir Mike Stratton.

Speaking of his appointment, Matt said: "The Sanger is a world-leading genomics research institute, with a strong and purposeful mission, driven by our combination of collective endeavour and individual excellence. Mike Stratton's vision, thoughtfulness and compassion will be a hard act to follow, and I am delighted that he will be staying on to pursue his own science. I am hugely honoured and tremendously energised to lead the Sanger Institute into the future."

Robert Denison, CEO at Congenica, said: "This is fantastic news and on behalf of the team at Congenica, I send Matt huge congratulations. We are enormously proud and grateful to have Matt as co-founder and Scientific Director. His knowledge and expertise have played a pivotal role in our success to date. I am sure he will do an incredible job as Director of the Wellcome Sanger Institute and continue drive world-class research in these exciting times for Genomics."
Deciphering Developmental Disorders
We recently held a webinar during which Professor Matt Hurles talked about his research projects, including the Deciphering Developmental Disorders study, Prenatal anomalies (PAGE) study, DECIPHER web portal and the future of variant interpretation. You can watch the webinar on demand here.