Congenica exhibited at the recent American Society of Human Genetics Annual Meeting ASHG 2021, which provides a forum for the presentation and discussion of cutting-edge science in all areas of human genetics.
At the event, members of Congenica's team presented two of the key features within Congenica's groundbreaking Platform that are driving improvements in genomic data analysis and delivering life-changing answers for patients and their families around the world.
Automated Variant Classification: Maintain Quality, Support Standardised Interpretation and Reduce Turnaround Times
Helen Savage, DipRCPath, Lead Clinical Scientist, Product Innovation at Congenica provided a Co-lab session about the benefits of automation in genomic data analysis. In the session and in a poster presented on the same topic, she looked at how streamlining analysis workflows using automated interpretation allows increased throughput, supports better use of resources, while maintaining strict standards in quality and clinical safety.
Watch Helen discuss the benefits of automation...
Find out how automated classification and evidencing of previously reported variants could save up to 85 minutes per case.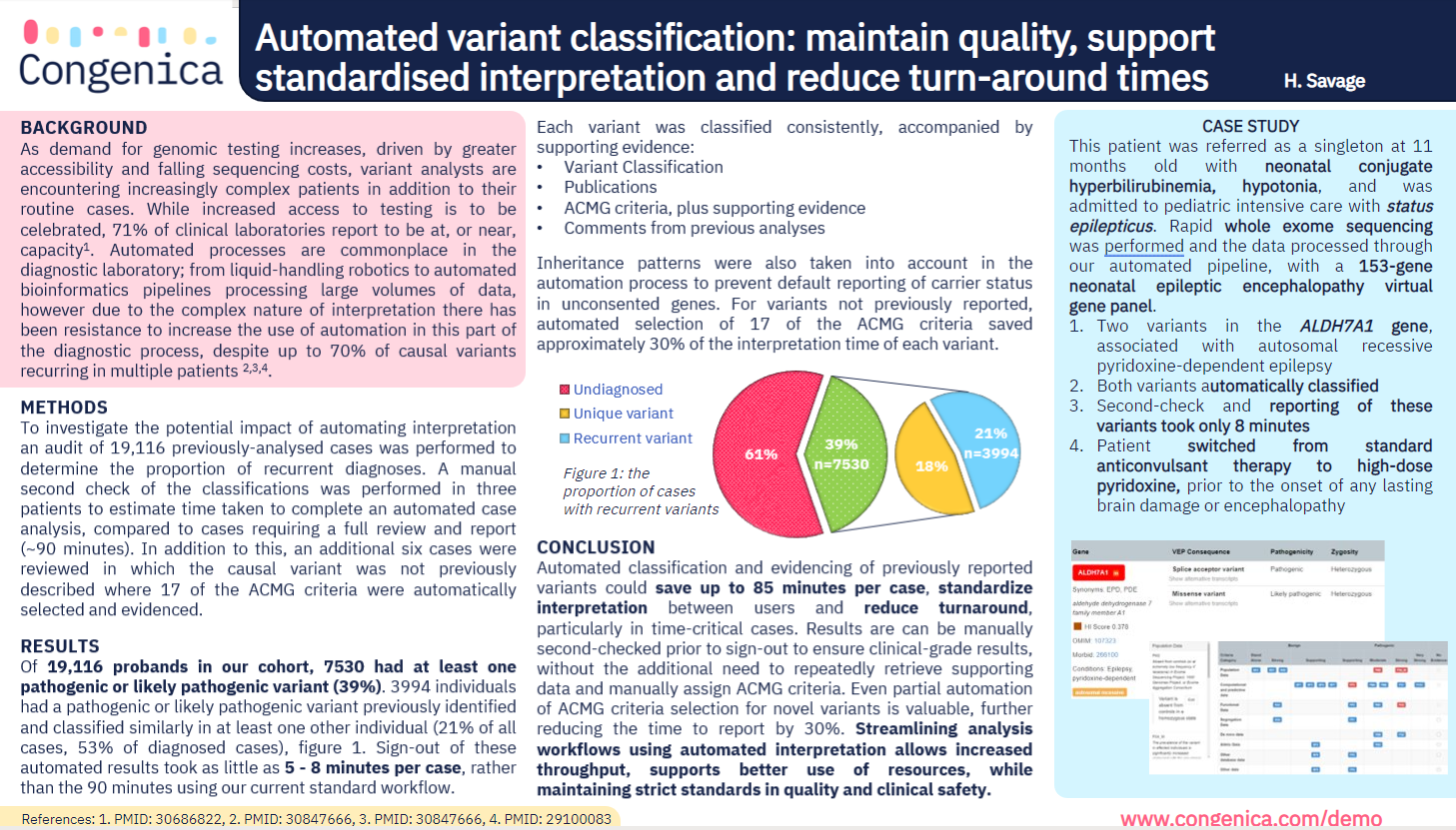 Supporting Precision Medicine via AI-Powered Variants Landscape
Sandro Morganella, PhD, Head of Artificial Intelligence at Congenica, provided a Lightning Talk explaining how Congenica AI's highly scalable machine learning framework is tackling the interpretation bottleneck for clinicians and improving the diagnostic yield in rare diseases.
Sandro's poster details how Congenica's AI improves diagnostic yield in rare diseases.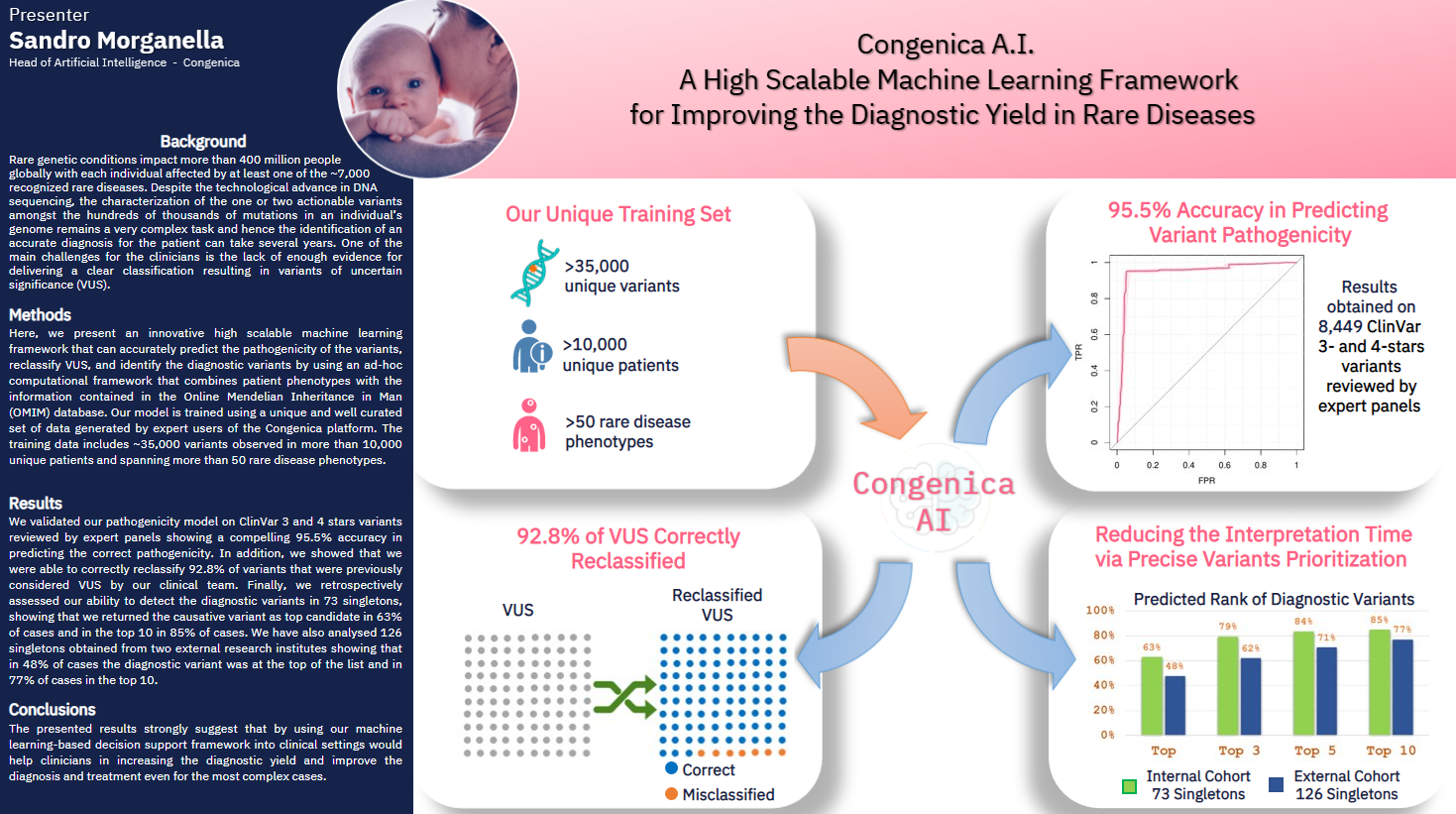 Congenica's award-winning AI powered platform
Congenica's artificial intelligence (AI) powered genomic analysis software platform was recently awarded MIT Solve's The Horizon Prize. The award recognizes the role of Congenica's artificial intelligence initiative in using data to help rare disease patients get the right care faster and more accurately.
Find out how Congenica's fully evidenced AI framework is able to detect differences, not only in disease patterns between different groups, but also in their responses to therapy.