February 11 is the
International Day of Women and Girls in Science
and a chance to celebrate the critical role that women and girls, along with their male counterparts, play in science and technology.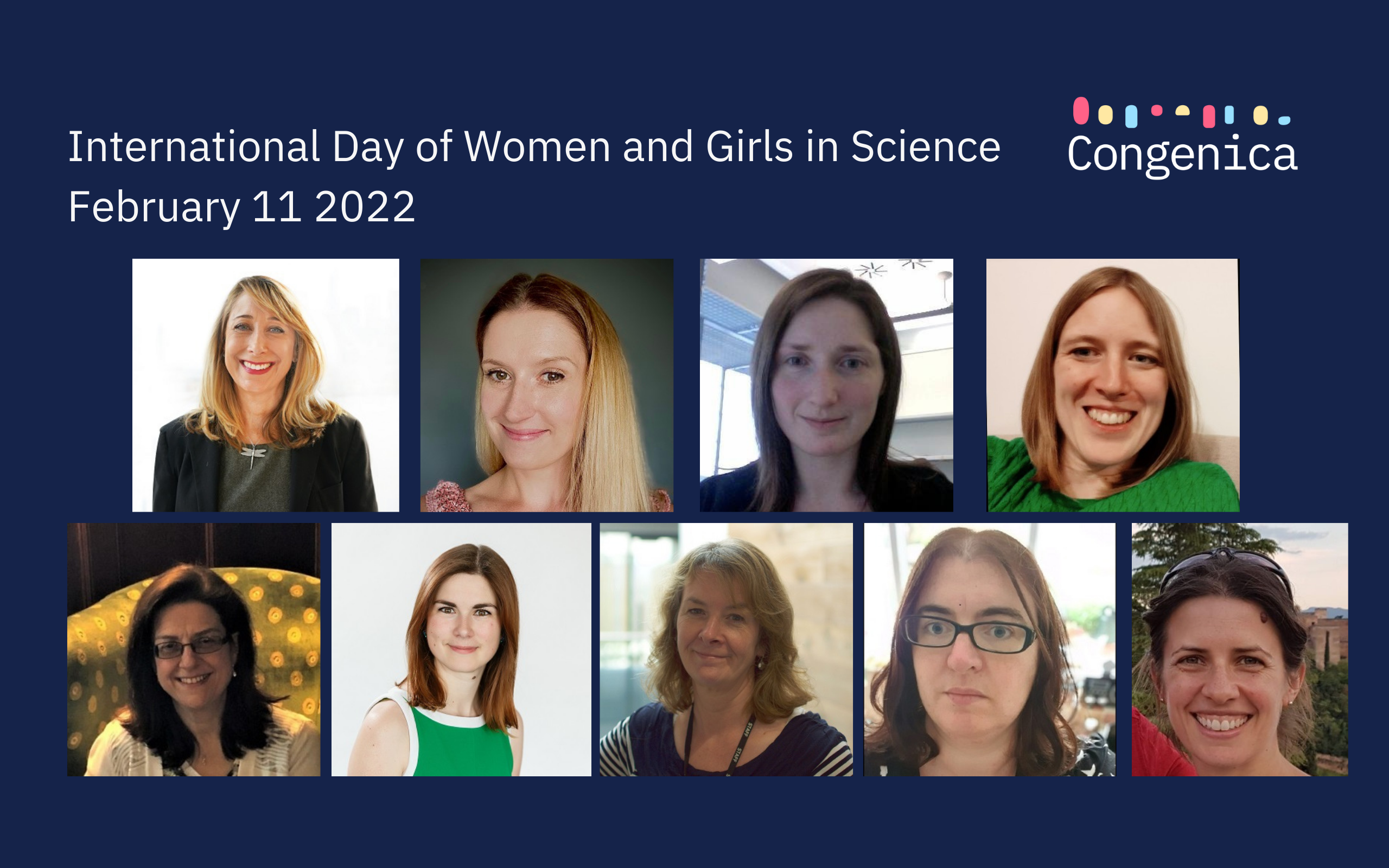 Congenica boasts a wealth of talent and brings together specialists with many different skills. In recognition of this International Day of Women in Science, we have spoken to just some of the incredible women working across the business to find out why they love working in science – and at Congenica. As one of the contributors said:

"We're all fortunate to work with not only a highly intelligent, fabulous and skilled group of women, but also a really friendly and compassionate group who will bend over backwards to give each other a leg-up. No nastiness, no pulling the ladder up behind us, just help and support. It's a privilege to work with you all."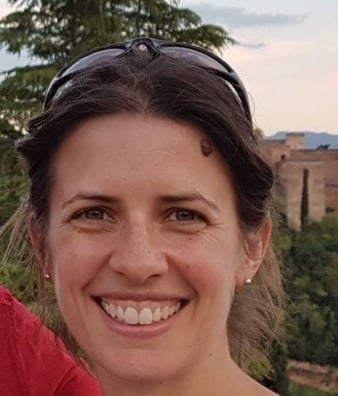 Suzanne Drury, Lead Translational Scientist, Prenatal Genomics & Personalised Health
"I was first inspired into healthcare science by Prof. Robert Winston, who in 1996 hosted a program exploring the amazing advances in, but also the huge emotional and ethical issues of, IVF. That program changed my intention to do a maths degree to one in biological sciences. While I didn't end up working in the field of assisted conception, it did lead me on a journey through the use of 'omics in women's health, working on endometrial and breast cancer and prenatal diagnosis.

"Working at Congenica allows me to continue to work with inspirational clinical leaders in the field of prenatal diagnosis. It also means that I get to work with an incredibly talented and supportive team of female (and male!) colleagues, who continually strive to bring the future of genomic medicine to the fore."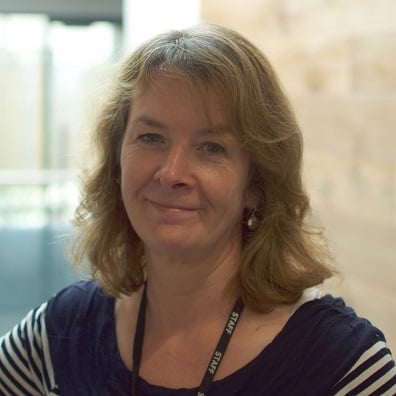 Andrea Haworth, Lead Clinical Scientist, Rare Disease

"My dad first inspired me to work in science, he was a gardener and amateur naturalist who encouraged my interest in the natural world. Thanks to him and David Attenborough I became fascinated.
"I love the diversity of the expertise within the Congenica team, from commercial to Data science, AI and marketing. We all work with a common goal of providing tools and expertise to assist our customers and their patients. It's nice to be around people with cool and creative ideas. I also like interacting with clinical customers - to hear what amazing work they are doing across all regions of the globe is a privilege.
"Today, there are so many inspirational women in science, but those who stand out for me are:
Maggie Aderin-Pocock - Astrophysics and space, fascinating and a great communicator.
Sarah Teichmann, Head of Cellular Genetics at the Wellcome Sanger Institute. She leads the Human Cell Atlas project which aims to define the exact characteristics of every single cell type in the human body.
There are many Clinical Geneticists that I know, too many to name, but all who work hard to improve the lives of their patients.
My colleague Chris Waters - her enthusiasm and belief that therapies and cures are attainable for rare diseases are a real inspiration."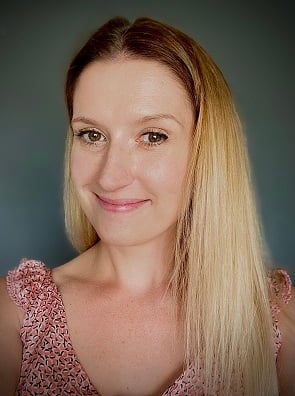 Victoria Hewitt, Head of CIS (Clinical Interpretation Services) and Senior Clinical Scientist Oncology
"My first memory of really enjoying science was in senior high school, thanks to an enthusiastic teacher and her passion for Biology. With her encouragement she guided me down a path to explore the world of science, which has led me to my current role at Congenica where I am now using my skills and expertise to shape new services. Congenica provides a diverse environment, a fast-paced atmosphere and innovative teams. I am lucky to be surrounded by a team of inspirational women and men who not only challenge me daily, but who also make work and science enjoyable. Together we always strive to deliver the best possible outcome for patients at the highest quality."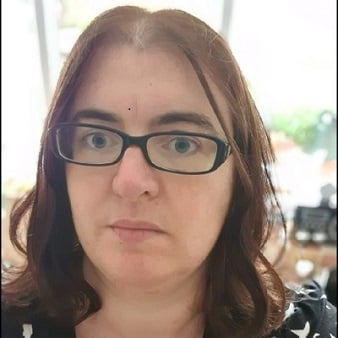 Eve Hutchinson, Quality Assurance Manager
"I have always loved science and was lucky to grow up with a mum who was the only woman in her graduating class in Geology and Maths from UCD. Exactly 30 years later I attended my lectures in the same theatres, although my path took me to Microbiology. A degree and PhD followed, although I wasn't really 'researcher' material, I genuinely miss being on a bench playing with DNA and planning my next experiment! I'm really lucky that there are lots of opportunities for those of us with Science qualifications, but you never know, you may yet find me in a white coat discovering the next new wonder drug."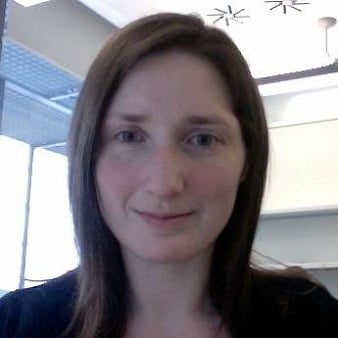 Anna Farne-Malone, Senior Software Engineer
"I have always been fascinated by science and technology. My career as a software developer has given me the opportunity to contribute to the amazing work done by scientists in many different areas of genomics. It has allowed me to be involved in:
• the CRISPR gene editing revolution
• detection of cancer mutations from blood samples, so that patients can receive the best treatments for them
• Congenica's work to help patients and their families by identifying the mutations that cause rare diseases.

Working in genomics is rewarding and interesting - there is always more to learn."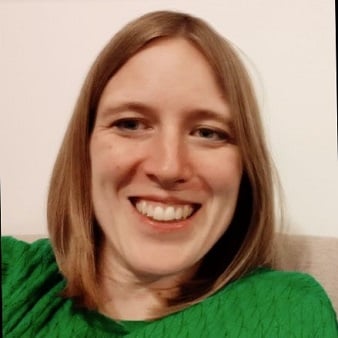 Laura Ponting, Genomics Data Curator
"I was at school when the first genome was sequenced and was fascinated by the prospect of genomic medicine. It inspired me to study Biomedical Science and I am so proud that I am playing a small role in making that dream a reality.
"I have met many inspirational women along the way and enjoy working with many of them at Congenica, in what is often considered to be a very male dominated field."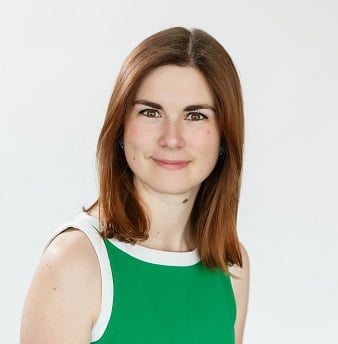 Helen Savage, Lead Clinical Scientist, Product Innovation
"I have always loved science but didn't have a strong idea of what I wanted to do as a career, until I discovered the role of a Clinical Scientist. What I find so satisfying about this work is the ability to use my passion for science on a daily basis to improve the lives of patients with rare genetic disorders. Working at Congenica as part of an outstanding Clinical Team provides the additional opportunity to direct development of a product that enables patients to be diagnosed more accurately and quickly than ever before by colleagues and peers across the world."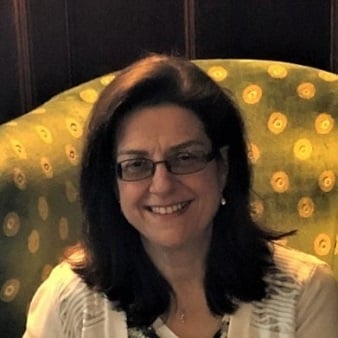 Anna Tucker, Director, Distributor Sales – EMEA
"There are many remarkable women at the forefront of Covid vaccine development who achieved what looked impossible – to bring a safe, effective vaccine to market as quickly as possible. This includes, but is not limited to:
Sarah Gilbert for Oxford/AZ (and her previous work on Ebola and MERS)
Kathrin Jansen (Head of Vaccine Research and Development (VRD) at Pfizer) who in collaboration with BioNTech led the development of the BNT162b2 vaccine
Kizzmekia Corbett (NIH, now Harvard), the viral immunologist who was instrumental in the creation of the Moderna Covid-19 vaccine.
"Outside Covid, there are many more inspirational female scientists, not least:
Jane Goodall, who at 87 is still working and advocating for legislation around the globe that will protect wildlife and the environment.
Rosalind Franklin, whose work in understanding the molecular structures of DNA, RNA and viruses was instrumental in identifying the double helix structure of DNA.
"Working at Congenica allows me to work in a field of science I have been fascinated in for my whole life, my own family has benefitted directly from the excellent work of the 100K Genomes Project. It is a privilege to work with Clinical Geneticists and Bioinformaticians who are changing the lives of patients across the world, both within our customers and in our own enormously talented Clinical Team."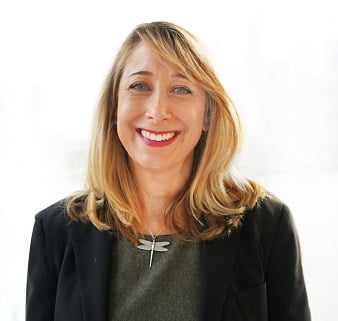 Christina Waters, SVP, Global Genomic Insights and Solutions
"We still have a lot to learn about how genomics contributes to disease. I love working with the team on improving genetic diagnosis and the huge opportunity of developing a new program at Congenica, Genomic Insights and Solutions - to drive development of better precision medicines for both Common and Rare Disease. As many people know, a big part of my heart hopes we can change the lives of kids with rare disease with our new efforts.

"Congenica has given me the opportunity to bring together my science side as a geneticist/systems biologist leading CgInsights with my patient advocacy side supporting patient families and foundations through my non-profit, RARE Science. Bringing everyone together from different perspectives is one powerful way I see that is life changing for patients, especially kids."
If you want to join our amazing team, please take a look at our careers page or get in touch.