The virtual Festival of Genomics took place at the end of January and once again was a great event to attend. During the three days, we saw high demand for information and customer case studies demonstrating how we are helping to deliver life-changing answers from NGS data, automatically, with the highest efficiency, accuracy and confidence.

There was also a lot of interest in Congenica's award-winning artificial intelligence (AI), which was the subject of our Live Lounge talk with Yacine Dahman, Machine Learning Software Developer at Congenica. He presented:
You can now watch Yacine's presentation on demand, by clicking on the box below.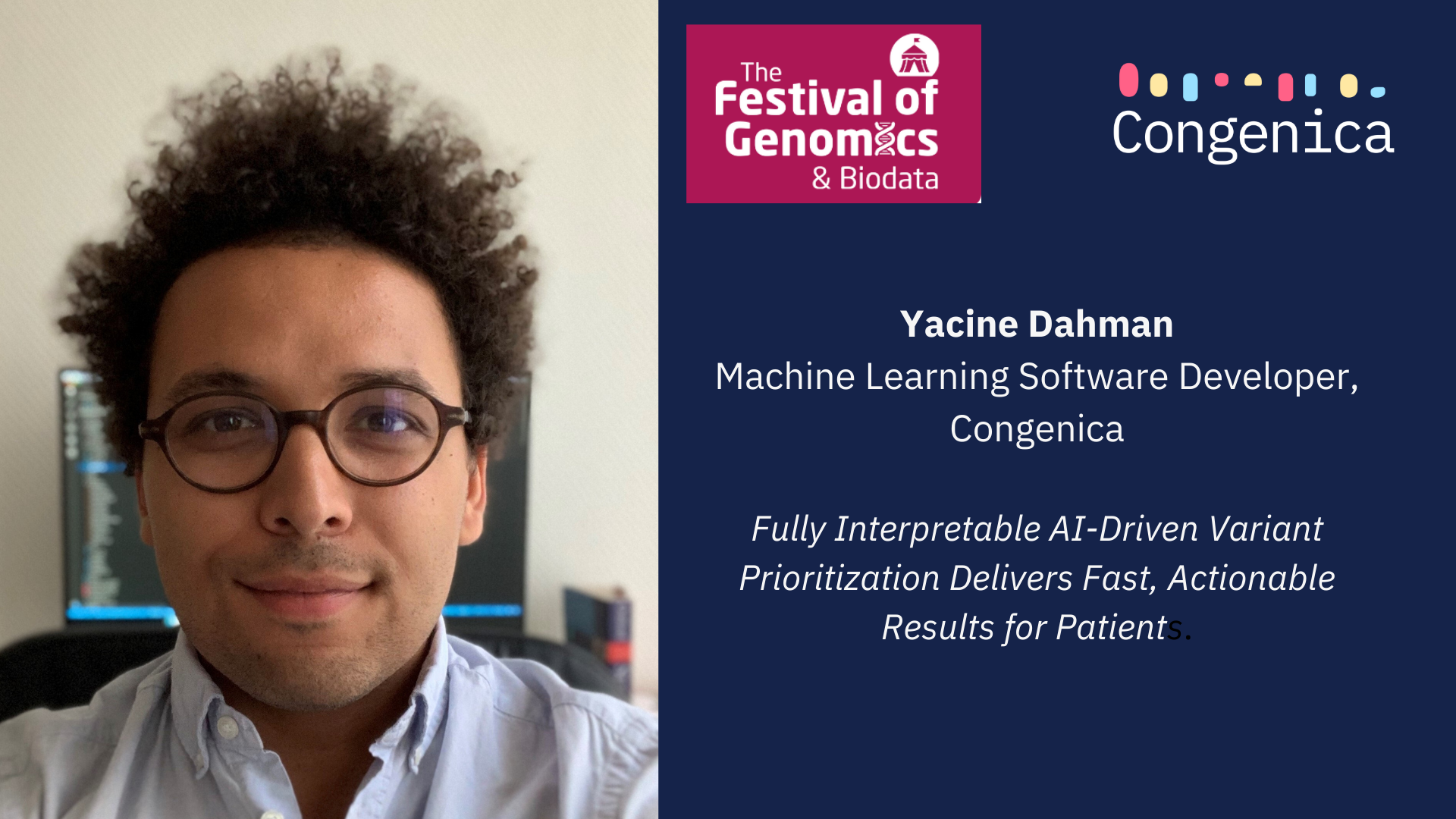 We're here to help you. To find out more, or to receive a demonstration of our world-leading automated and AI-powered Clinical Decision Support platform for genomic analysis, contact our team today.