In the run up to Rare Disease Day 2022, we're proud to launch a new film that looks at the NHS Genomic Medicine Service (GMS) and how it is benefiting those affected by rare diseases in the UK, both today and in the future.
As the exclusive genomic data analysis and clinical decision support partner to the GMS, Congenica helps interpret the huge wealth of data that is delivered by Whole Genome Sequencing.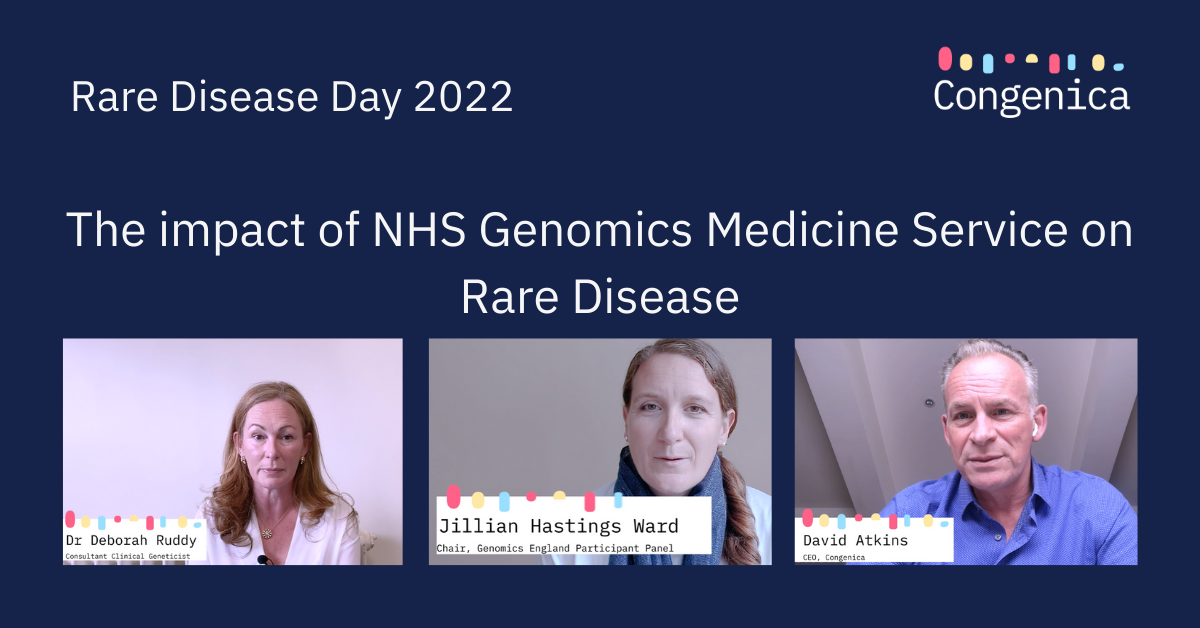 In the film Dr Deborah Ruddy, Consultant Clinical Geneticist, discusses how the GMS has been set up to mainstream genomic medicine to improve outcomes for patients. Jillian Hastings Ward, Chair of Genomics England Participant Panel, speaks of her family's experience with the 100k Genomes Project, which helped to diagnose her severely disabled son with a very rare genetic condition.
David Atkins, CEO of Congenica, said: "The impact of the GMS on rare disease patients is going to be profound. These patients typically face a diagnostic odyssey that creates a huge amount of uncertainty as they progress through the system, often causing significant anxiety for them and their families. The GMS has been set up to address this, finding a diagnostic result much more quickly and accelerating the rate at which patients get the right level of care. The future of genomic medicine is incredibly exciting."
Find out what else is said by watching the film.