I will never forget the day my son was born; I was so excited to meet my best friend. Little did I know what was ahead, and there is nothing I could have done to prepare me for what the future had in store for my family.
The reality of raising my son is far from what I envisioned. My son's first breath required resuscitation, and if that was not enough to start my journey as a new father, the immediate trip to the NICU served as a glimpse into my future. The next year of my life involved being in and out of the hospital and seeing different specialists.
My wife and I were certain our son had suffered a birth injury. We were determined to learn all we could about cerebral palsy (CP). We immediately started a very intense neural developmental program and turned our house into a therapy center. We were completely devoted to our son's recovery. We spent countless hours researching every traditional and alternative therapy available.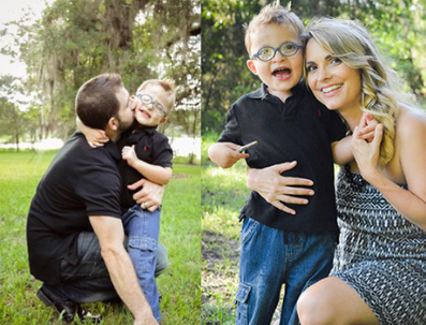 One of the hardest things we would struggle with, and still do to this day, is how hard to push our son. We want to give him the best future possible, without taking away from him the ability to just be a kid.
It is a hard place to be when you know your child is getting further behind his peers as each day goes by.
My son seemed to keep missing milestones and as each day went on my wife and I were starting to suspect there was something else responsible for the challenges our little boy was facing. While skyping with an out-of-state doctor, he made the suggestion to order a panel of genetic testing.
We took his advice and on April 7th, 2018, we were told my son was 1 of 38 kids in the entire world with a mutation to a gene called CHAMP1.
Driving change
The next few weeks were some of the darkest days I have ever had in my life. I was overwhelmed, feeling completely isolated and in disbelief. As we started reaching out to geneticists, we quickly realized there wasn't any useful information available. We were often left feeling disappointed that we could not get any of our questions answered. My wife and I quickly came to the conclusion that if we ever wanted to understand how we were going to help our son or create meaningful change, we would be the ones responsible for driving it forward.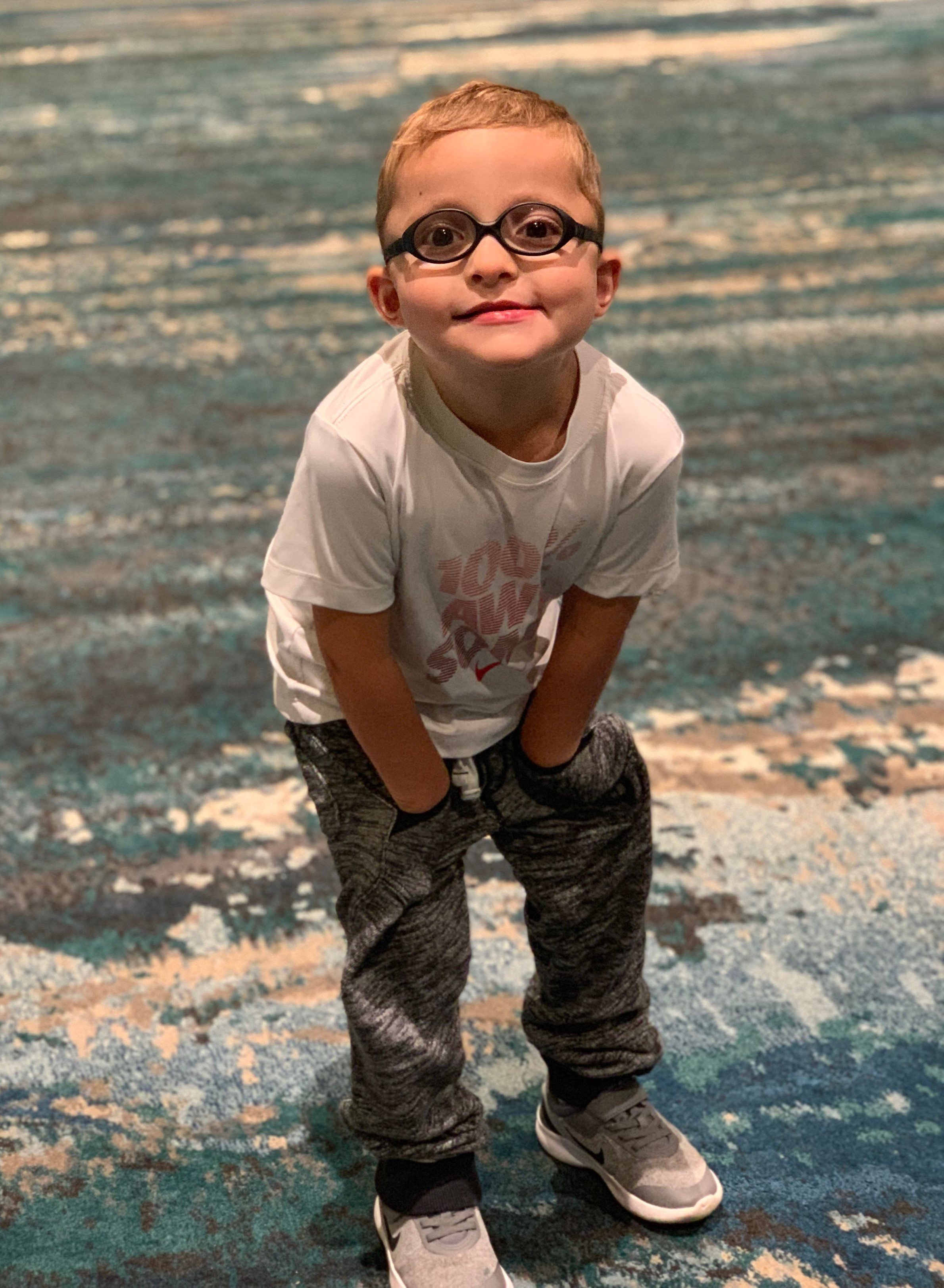 Following the footsteps of greater minds, we immediately created the CHAMP1 foundation to accelerate research for treatments for kids affected. Although I came into this industry eyes wide open to what challenges lie ahead, it only fuelled the urgency to make sure I was working at the fastest pace possible. When this effort began, there were two scientists in the world that had experience working on CHAMP1. Cultivating a relationship with them was a priority and they have been instrumental in advising and collaborating with other scientists.
Reaching goals
I've learned very quickly that there is no information about patients without patients. The initiative to start a biobank was our first goal. In June of 2019 20 families from all over the world met in a hotel conference room in Orlando, FL. Our first official meeting launched as a springboard for participation and engagement from our CHAMP1 families. We had a phlebotomist that collected samples of CHAMP1 kids and their family members. Currently Corielle Institute houses lymphoblastoid cell lines (LCLs), fibroblasts and our first induced pluripotent stem cell (iPSC) line and they are available for any researcher upon request.
Another major milestone that we met was being able to advance research in our animal models. There are now several genetic mouse models in the US and a rat model underway in Edinburgh, UK. One promising model at University of California, Davis, is expressing a phenotype with characteristics similar to our kids. It is still early in preliminary testing but may serve as a good model for translational research.
Our community consists of some of the most amazing people on the planet. The majority of families stay very active on Facebook in a private group and we are constantly working together and learning about our children.
What we have come to realize is that our children have characteristics unique to their disorder. As we are engaging with other families across the world, we are starting to hear families echo familiar stories. A large number of our families experience difficult labor, and it's easy to see how many children may have CP diagnosis and are misdiagnosed. Most of our children have visual impairments, more specifically a strabismus in their left eye. Our kid's teeth, sensory symptoms, and even finger movements are surprisingly identical. 70 families scattered across the globe connected by the uniqueness of our children.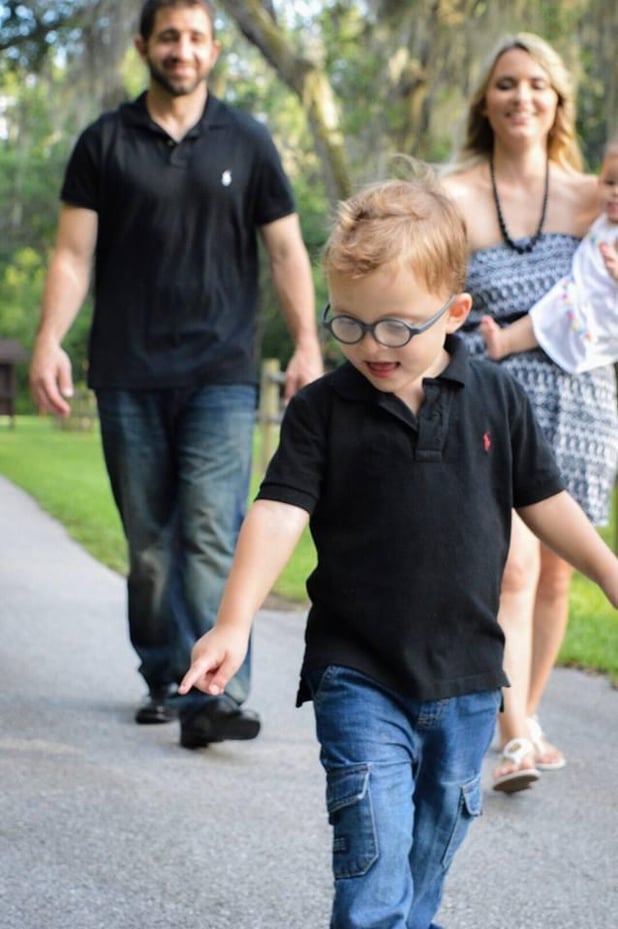 The journey personally for me has been filled with tears, anxiety, and a transformation of a life I never anticipated.
A great deal of time is spent frustrated and fatigued.
If there is a possibility of something positively impacting my son's life and this generation of CHAMP1 kids, the collaboration amongst researchers will need to move at a faster pace.
Our foundation is putting itself in a position where our tools and data will be readily available, de-risking the involvement for future collaborators and inviting partners who want to be part of this mission.
For more information, visit CHAMP1 Research Foundation
Patient Advocacy and Engagement at Congenica
A desire to improve the lives of people living with rare and inherited diseases is central to everything we do at Congenica, and our patient advocacy and engagement initiative aims to ensure the patient voice is heard loud and clear inside the company.
We also want to help patients navigate often confusing and disparate information by providing educational materials that are trustworthy and helpful. Our aim is to ensure patients, clinicians and researchers understand the patient journey from referral, through diagnosis and beyond.
We strive to help ensure all parties understand the strengths and current limitations of genomic medicine as well as ensuring we work together to realize the full benefits that the genomic revolution promises.