Guest bloggers Galia Wilson and Claire Eldred have provided us with today's article in recognition of International Dravet Syndrome Awareness day, Wednesday 23rd June.
What is Dravet Syndrome?
Dravet Syndrome is a rare, life-limiting and life-long form of epilepsy, and in around 80% of cases is caused by mutations in the SCN1A gene. SCN1A is involved in making sodium channels which play a crucial role in generating and transmitting electrical signals from one neuron to another.
Dravet Syndrome is a catastrophic condition. As well as treatment-resistant seizures, it encompasses intellectual disability and a spectrum of associated conditions (known as 'comorbidities'), which may include autism, ADHD, challenging behaviour and difficulties with speech, mobility, feeding and sleep.
Dravet Syndrome is one of the most common of the rare epilepsies - occurring in around one in every 15,000 live births in the UK. In most cases, diagnosis can be confirmed by a simple genetic test. Despite this, it is under-diagnosed in the UK.
Dravet Syndrome UK (DSUK)is the only UK charity dedicated to supporting families with Dravet Syndrome. Their theme for this year's International Dravet Syndrome Awareness Day is 'Every Family Counts'. A key aim is to improve diagnosis by asking medical professionals and family members to look out for signs of Dravet Syndrome and request a genetic test if the condition is suspected.
Galia Wilson, mother to Arlo, a 13-year old boy with Dravet Syndrome, and Chair and Trustee of DSUK, explains why by sharing her own diagnosis story.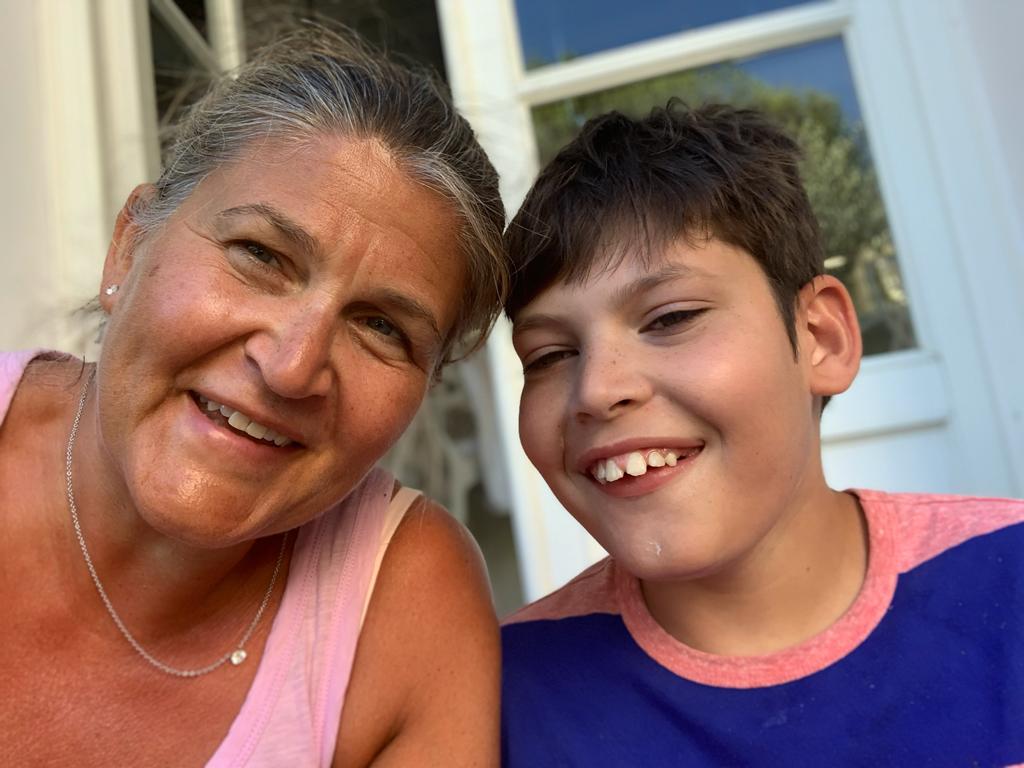 First signs of Dravet
Dravet first presents in infancy, typically with a seizure occurring between the age of three-nine months. Like most families, we were blissfully unaware of the condition until our son Arlo started having prolonged and recurrent seizures when he was still a baby.
His first seizure happened on Boxing Day in 2007, when Arlo was just two months old. He woke up and 'wasn't himself', he had a cold, was very clinging and sleepy. I knew something wasn't right so when I went to have a shower, I asked my husband to stay with him rather than just listen through the baby monitor. Whilst I was in the shower Arlo had his first tonic clonic seizure. It lasted 20 minutes.
We called an ambulance and this was the first of our many trips to hospital. There was no follow-up medical attention as a result of this first seizure, which is not unusual. We later learned that febrile seizures are rare at such a young age (the most common age for febrile seizures is six months to three years) and its prolonged nature - lasting 30 minutes - was another early signal of Dravet Syndrome.
Searching for an answer
Arlo continued to have what we later learned were called 'complex partial seizures'. His eyes would deviate to one side and I couldn't draw his attention. He had one about once a fortnight. The episodes would often last 30 minutes. This recurred, until one day when he was five months old and he had another tonic clonic seizure, this time lasting about 30 minutes.
At this point, Arlo started to be treated for 'epilepsy' and was prescribed sodium valproate. He was sent for EEG and MRI scans and had blood tests. Our care was transferred to Great Ormond Street Hospital (GOSH). They worked hard to establish a cause, and they were very open with us at all stages. At this point all of his seizures were triggered by fever or infection and his temperature didn't have to be particularly high to cause a seizure onset.
During this period, Arlo would suffer very serious seizures resulting in status epilepticus about once a month. Often these seizures would last for over an hour and a half. This is another key sign of Dravet Syndrome, especially in young children.
Genetic testing leads to diagnosis
Arlo had blood samples taken for genetic testing and we waited 18 months for the results. In the meantime, I independently researched complex epilepsies and discovered Dravet Syndrome and I became convinced that this was Arlo's condition.
By the time the genetic testing results came through, Arlo was 2 years old. His consultant at GOSH told us that he had tested positive for the SCN1A gene mutation. He had an exon deletion.
We discussed the likelihood of Dravet Syndrome but because he was developing, doctors initially diagnosed generalised epilepsy with febrile seizures plus (GEFS+). This is another type of SCN1A-related epilepsy that doesn't have the developmental delay seen in Dravet Syndrome. But while Arlo was making some progress, he was not on a normal developmental track. A year later, when Arlo was three, the doctors changed his diagnosis to Dravet Syndrome.
At first, it was a relief to have the Dravet Syndrome diagnosis confirmed. As strange as it may seem, to know finally what had been causing these terrible seizures was a relief. It also put us on the path of getting the correct treatment (some epilepsy medications can make Dravet Syndrome worse) and getting access to the support we needed to live with such a challenging condition.
Arlo today
Arlo is now the most wonderful, happy, loving, funny little boy who can scarcely speak, displays autistic behaviours, eats very selectively, is awake for three-four hours each night, and lacks any sense of danger. He enjoys watching cars drive by on local busy roads, swimming and hearing nursery rhymes. When he's happy he can't contain his joy and it spills out of him in the form of flapping his arms. He has a younger sister, Coco, who he absolutely adores and calls her 'Baby' even though she is 10 years old.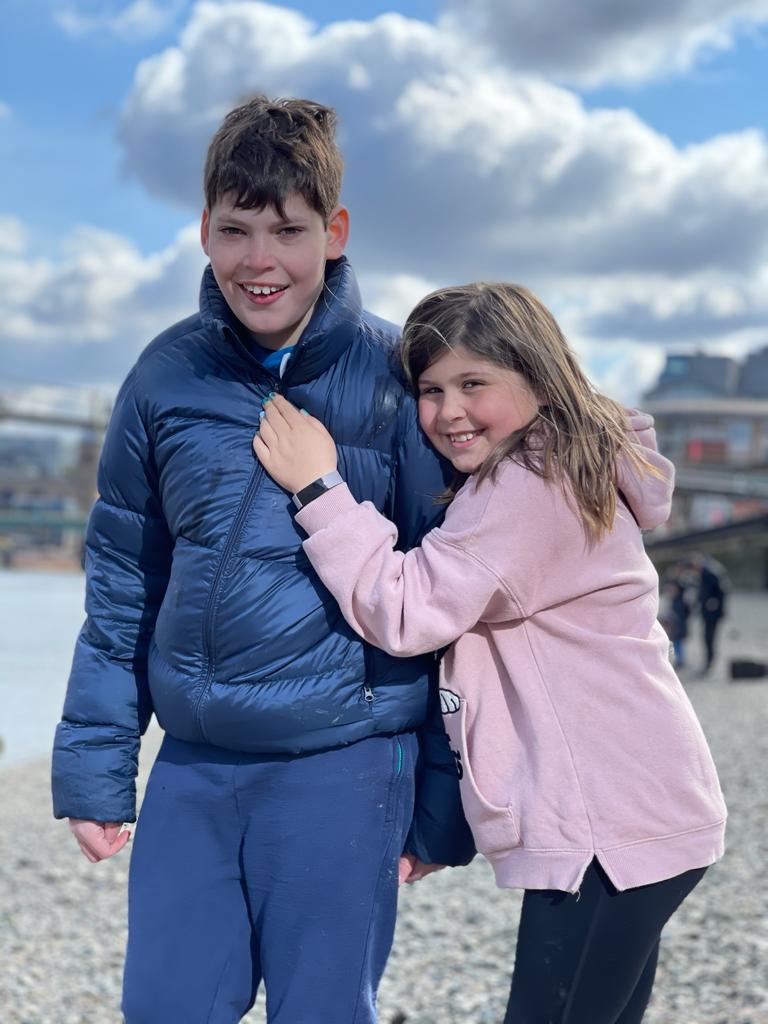 How Dravet Syndrome UK helps families
One of our first actions on receiving our diagnosis was to contact Dravet Syndrome UK (DSUK). As well as providing us with information about the condition, the charity helped us get to know other families who had and were going through similar experiences. To these other families, what we were going through wasn't weird, they just understood. It also helped us come to terms with facing the future, and to learn a little of the expected progress of the condition.
Today, DSUK is a registered charity, with four staff and supporting more than 500 families. Our mission is to bring hope to families living with Dravet Syndrome through support, education and medical research.
Joining DSUK gives families access to the comprehensive range support services that we provide, including our private Facebook group, Family Support Manager services, Seizure Monitor Fund and other grants, our Annual Family Weekend at Center Parcs, Parent/Carer conferences and webinars, Super Siblings Awards and much more.
Families remain at the heart of everything we do, and that's why 'Every Family Counts' is so important. It's not only the theme for this awareness month, it's also the first of four strategic objectives that we've set out in DSUK's recent 5-year strategy.
International Dravet Syndrome Awareness Day
Help us spread the word about Dravet Syndrome this awareness day. Our free Diagnosis Guide, 'Could it be Dravet Syndrome' provides more information on the key signs of Dravet Syndrome and can be downloaded from our website, www.dravet.org.uk.
No matter the age of the child or adult, if Dravet Syndrome is suspected, we recommend three key steps.
Avoid sodium channel blockers as these can increase symptoms.

Request a genetic test without delay.

Last but not least, if you or someone you know has a Dravet diagnosis and hasn't already joined DSUK, please get in touch via our website or email us v

ia info@dravet.org.uk

.
We would love to hear from you!
Support for rare disease patients and their families
Congenica's Patient Advocacy and Engagement team work with people across the world, helping to navigate often confusing and disparate information by providing educational materials that are trustworthy and helpful. Our aim is to ensure patients, clinicians and researchers understand the patient journey from referral, through diagnosis and beyond.
Sign up to our newsletter to keep up to date with the latest news from our Patient Advocacy and Engagement team.