Poster presented at the GA4GH 8th Plenary Meeting discusses the the future of genotype phenotype data standards & sharing for analysis to improve medical outcomes.
As implementation of clinical genomics continues to grow, there is a great need to capture clinical phenotypes accurately in shareable form across individuals with the same disease as phenotypes can manifest differently across disease populations.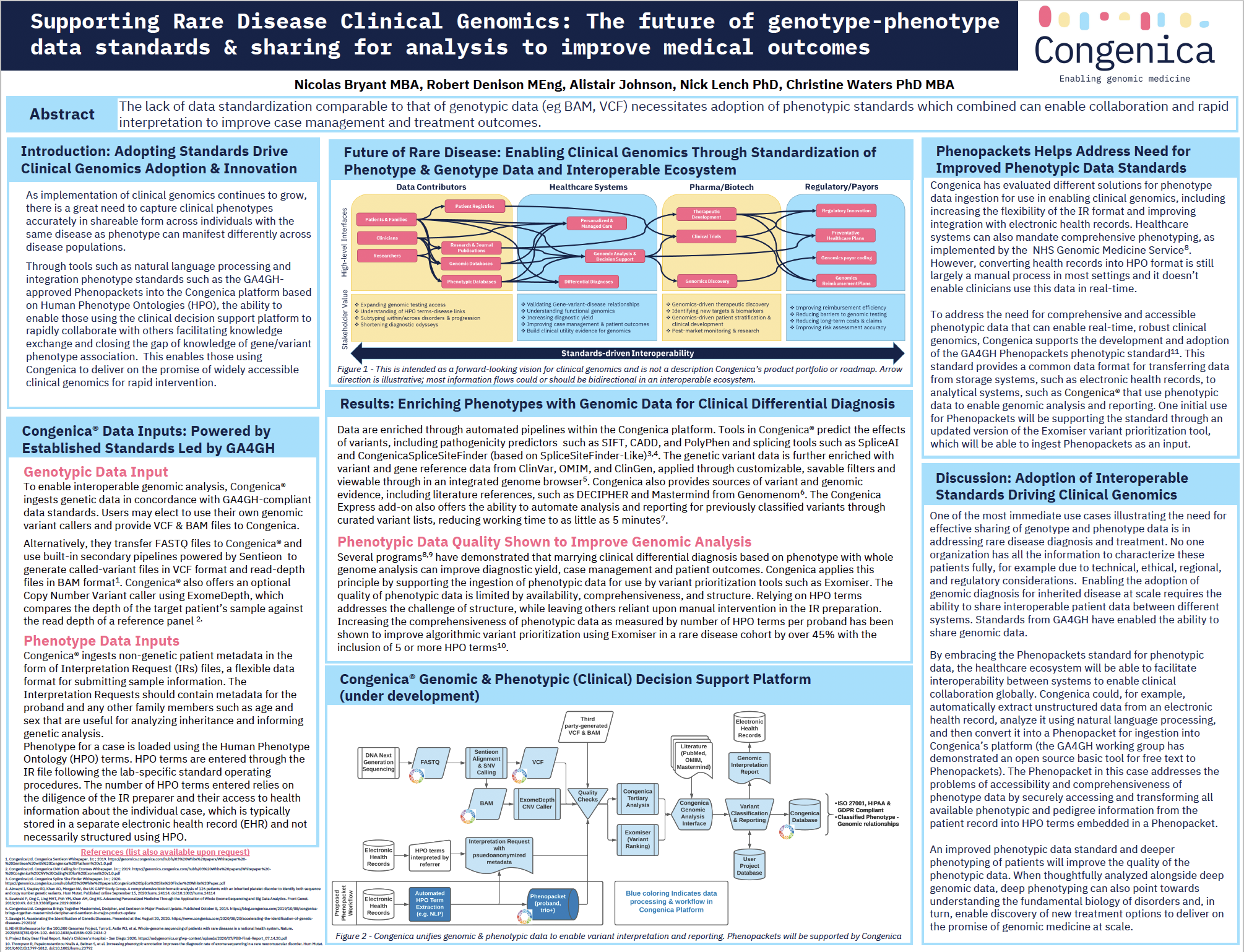 Through tools such as natural language processing and integration of phenotype standards such as the GA4GH approved Phenopackets we can enable greater collaboration and knowledge exchange, closing the gap of knowledge of gene/variant phenotype association.
An improved phenotypic data standard and deeper phenotyping of patients will increase the quality of phenotypic data. When analyzed alongside deep genomic data, deep phenotyping can also point towards understanding the fundamental biology of disorders and, in turn, enable discovery of new treatment options to deliver on the promise of genomic medicine at scale.